SPOTTED TRAVELLING – WHO ARE WE???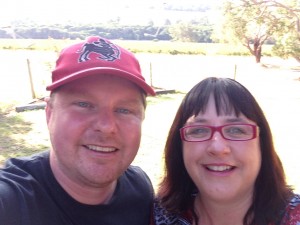 I am an expat Kiwi that has been living in Brisbane for 21 years now and in 2011 met Dean, who was travelling around Australia (set off from Perth, his home town) in 2007 as a Digital Nomad in a caravan nicknamed "The Count".
So when Dean decided to settle in Brisbane, I jumped at the chance to move to to the heart of Brisbane City in 2012,  from the Suburbs, where my commute to work changed from a long car ride on the freeway to a 15 minute walk to work.  We love this life style living in the city immensely.
Now we are starting our next journey which involves world travel and so Spotted Travelling was born.
So follow along with our journeys via our travel blog, photos and video on this website.  Also, we are on social media via Facebook and Instagram.
Contact Form