10th September. The journey begins.
---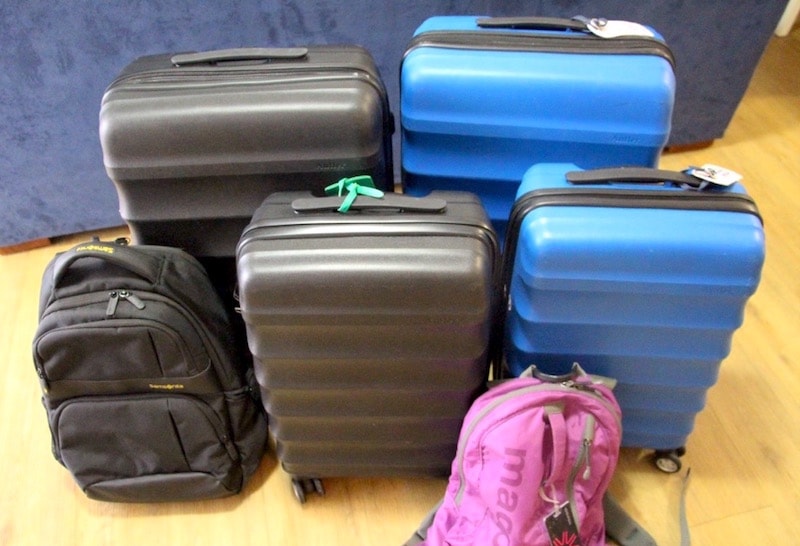 Hi Folks.
Here we are two weeks out before we blast off on our one year journey. The whole thing is definitely starting to get real now! Most things are in place except for renting the unit. Although this situation may have turned around for the better. As of Saturday, a young Portuguese couple are keen to take on the place. Hopefully, everything checks out with them. We should receive confirmation from the real estate early this week.
In case you are not yet aware, both Gayle and I plan to travel across Asia and Europe living a lifestyle comparable to "digital nomads". Half the week spent busy online in the virtual world, the other half spent as a tourist.
Generally, we will be situated in a city for around a month. This location will act as a base. From there we will be able to explore surrounding towns and cities. This approach also has the added advantage of reduced accommodation costs compared to short stays in hotels.
Here is our rough itinerary.
2016 – Booked Itinerary
September – Ashburton, New Zealand
October – New Zealand, Perth Australia
November – Penang, Malaysia
December – Chiang Mai, Thailand
2017 open itinerary at this stage. Still doing the research! But just an idea.
January – Laos, Cambodia
February – Japan,
March – Sri Lanka
April – Southern Europe (Greece, Italy)
May – South of England (possibly Southampton or similar)
June – North England / Ireland
July – Scotland
July/August/September – Western Europe (Amsterdam,Germany, Switzerland, Austria and more)
With regards to accommodation and flights, 2016 is booked. 2017 is a little more open but it's good to have an idea of where we are going. No doubt we'll do some further research when we are in Ashburton, New Zealand based at Gayle's mother's place.
We've been doing a few test runs with the travel bags trying to whittle items down to a minimum. A very hard task to do but I'm sure we'll manage. I guess the whole process does make you realise how little you actually really need!
Anyway, this is just a short post to stay in touch. We plan to make regular posts of our travel experiences along the way.