More posts are coming!
---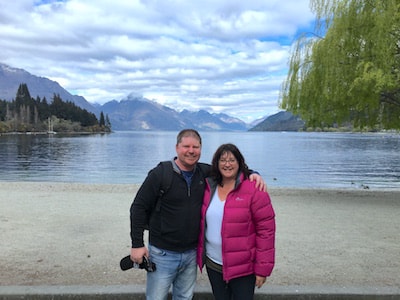 This is essentially a quick post to anyone that is following the Spotted Travelling blog and wondering if we're ever going to do a blog update! haha.  We do apologise for the lack of posts so far as we're just not in the swing of things at this point. The whole lifestyle change takes a bit of getting used to 😉
As you may or may not know we've been in New Zealand for about six weeks or so, Perth for a week, now about to head for Penang tomorrow.  We are hoping from Penang onwards the posts will become more regular!
To add, I'd like to retrace back to the New Zealand visit as well to share some of the experiences we had there.  It's such a magical place and I don't want to miss documenting that section of the trip.
Anyway, this is just to report in and let you know we are having a good time and everything is going well, except for a tummy bug Gayle picked up (she's feeling better now).  Having said that, we do plan to have an even better time in the weeks and months ahead.  Hello Asia!
Regular photo posts are being made to our Spotted Travelling Instagram page which are fairly timely and to a lesser extent the Spotted Travelling Facebook page.
By for now.